Green Printing
Tiny acorns grow into great oaks...but it takes a long time!   At Acorn Graphics, we are conscious of our environmental footprint.   Paper is renewable and recyclable but it must be managed responsibly.  Here are a few things we do to reduce our environmental footprint:
Acorn recycles all paper products that we don't ship out.
Forest Stewardship Council certified papers (FSC certified) are available for almost all job types.  
Unlike many shops in Calgary, we recycle all our digital toners and metal plates.  
We make a daily effort to reduce waste in our print set up (getting the colour right before running a job) and we order only as much paper as we need for each job.
Our equipment is only running when it is in use rather than wasting power keeping it in operation 24-7.   
If green-friendly printing is important to you, call us to discuss the best way to protect your print quality and the environment.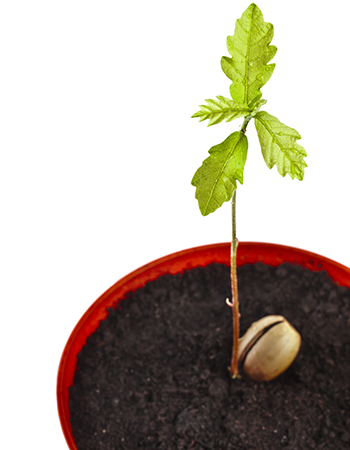 Ready to get started?
Contact us online or give us a call.